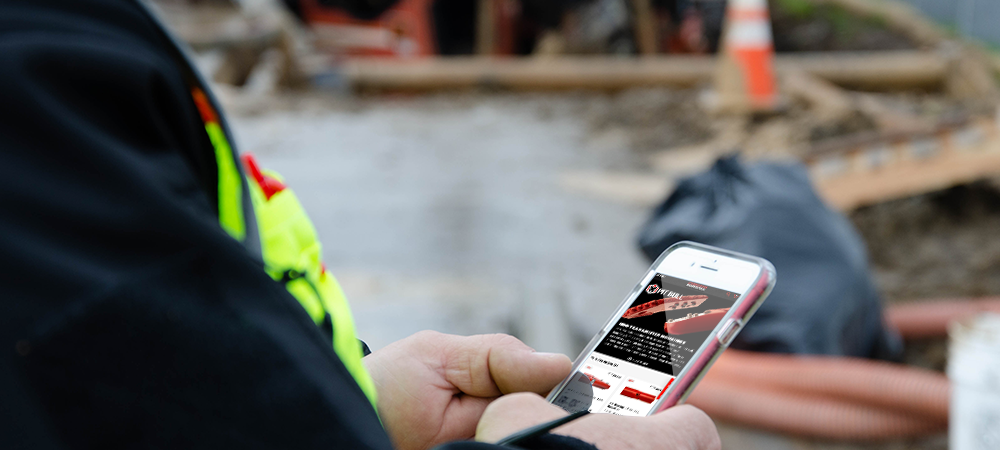 The global construction industry as a whole has been relatively technology-resistant over past decades. In recent years leading up to 2020, only 20% of construction companies could claim they were aggressively disrupting their business models for change or improvement. As of 2015, the worldwide construction industry was trailing far behind other sectors by a $1.6 trillion a year gap in productivity gains. North America held the largest share of that gap. Contrasting the lack of investment and productivity is the demand. The ever-increasing demand for high-speed internet with increasing streaming video quality and massive infrastructure investments forecasted through 2030 at least have many subcategories of the global construction industry booming. The Horizontal Directional Drilling industry has seen that boom in the latter half of the past decade. Experts have forecasted a CAGR of about 15% through 2022, and COVID-19 has further expedited that.
The high demand for jobs contrasted by a decreasing focus on productivity seemed to be making slow headway in the right direction. Still, the HDD industry has seen significant shifts in this regard with the adoption of technology. The current world economic events have further expedited the need for it. Below are four reasons the HDD Industry, which has traditionally been resistant to change, is now leaping at opportunities to embrace eCommerce.
Distribution & Sales Models Are Evolving
According to a recent study, 85% of businesses to business buyers (such as a contractor buying from a supplier) prefer a self-service tool for reordering over talking to a salesperson. Rather than attempting to replace salespeople with technology, the focus in some areas has been to use technology to increase their efficacy. Since that same study points out 76% of those buyers still find it helpful to speak to someone before purchasing, the technology should shoulder the heavy load of answering high-level questions or comparisons so distributors can be more targeted in their answers. The contractor isn't wasting time on hold or chasing details in this scenario. Other tools such as real-time recommendations based on buying trends, equipment training, even integrated chats that link an expert or customer service agent to the customer at the appropriate time all make the process shorter and more efficient. This concept also applies post-purchase as orders placed through some eCommerce sites can be automatically routed through the nearest stocked distributor location to reduce shipping costs and travel times. Having eCommerce support a distribution and sales network has made them more useful to contractors. The contractors are more efficient in their tooling orders, decreasing waiting or downtime, staying up on equipment maintenance, and troubleshooting better.
Investment Opportunities Soar with Construction Tech
Seven of the top 10 fastest-growing industries in the U.S. are related to construction as of September 2019. North America led the world with 453 venture capital deals made in 2019 in the construction industry, and the Wall Street Journal reported that the industry is "on the verge of sweeping changes." The $8.3 million invested in 2010 in construction's technology worldwide leaped to a $3.1 billion investment in 2018. The laggard HDD Industry has been starting to see some of this energy around it with contractors' job bids rising. The trend exposes itself to the supply chain as HDD tooling companies see a drastic uptick in specific tooling. Melfred Borzall, Inc. has experienced its best three months of sales volume in its 75-year history, even amidst a worldwide COVID-19 pandemic. The industry's lagging productivity and efficiency compared to other sectors have made it a prime opportunity for investors to pump much-needed capital and resources into...and it's coming by way of technology.
New Tools Provide Better Data & Industry Insight
With new options that grow with the demand, small owner/operator contractors can use tools previously only available at an enterprise level. An HDD owner/operator contractor now has at his fingertips the ability to maintain databases of equipment, tooling preferences, and purchases. With the ability to save users in a single account and grant permissions to those users, the new HDD eCommerce account has become a business hub with enterprise-like power. Accessing invoices, receipts, shipments, custom product lists, and other data over time also gives contractors the ability to see trends or forecast costs for free. Once only more extensive operations had that ability through costly software to manage it all.
The other side of this is the impact of the adoption of eCommerce and other new software within the more excellent construction industry umbrella. ENR reports, "the widespread adoption of new software and construction technology is the growing inventory of privately sourced construction data that offers the kind of up-to-the-minute, granular data that economists who follow the industry have long hoped for." Not only is technology expediting contractor insight into their own business, but also into the entire industry.
2020 Expedites eCommerce Adoption
"We've seen that buyers are becoming more comfortable with purchasing equipment online, a trend that was already growing in popularity prior to the pandemic," says Nick Stalcup, head of heavy equipment, parts, and attachments, at eBay.
Getting information, tools, and equipment is much more difficult when face to face interaction is limited if there is no online tool to fill that gap. Still, OEM distribution has been reluctant to institute direct-to-buyer sales in fear of angering their distribution channels. JLG recently made the bold stance to prioritize end users and start selling directly online, intended to disrupt the construction industry's aerial lift sector. Melfred Borzall's decision to sell directly to end-users via the website and fulfill through smart-routing to the buyer's nearest distributor has enabled many HDD contractors to remain in operation despite many face-to-face restrictions at the moment. This method requires smart-technology that disrupts how the HDD industry sells tooling to large and small contactors.
Howard Hawk, president of bidadoo says, "Ten to 15 years ago, people were very reluctant to trust that level of e-commerce. People would buy smaller items, but they really didn't have the trust to transact… hundreds of thousands of dollars on a piece of equipment. But now we've seen that's kind of commonplace."
The pandemic expedited user involvement due to necessity and has thrust them over the mental hurdle of habit. Now distribution spends more time on local support and relationships as non-value-add activities are reduced. This model is not an anomaly, but actually conforming to cross-industry B2B eCommerce trends as total U.S. sales are showing signs of growing 10% in the 2nd quarter of 2020 to $1.43 trillion. eCommerce is quickly becoming the new commerce of the mainstream. You are no longer an early adopter at this point, but further hesitation in embracing it, may soon turn your company into an antiquated laggard, but more importantly, losing out on production and efficiency gains that are there for the taking.