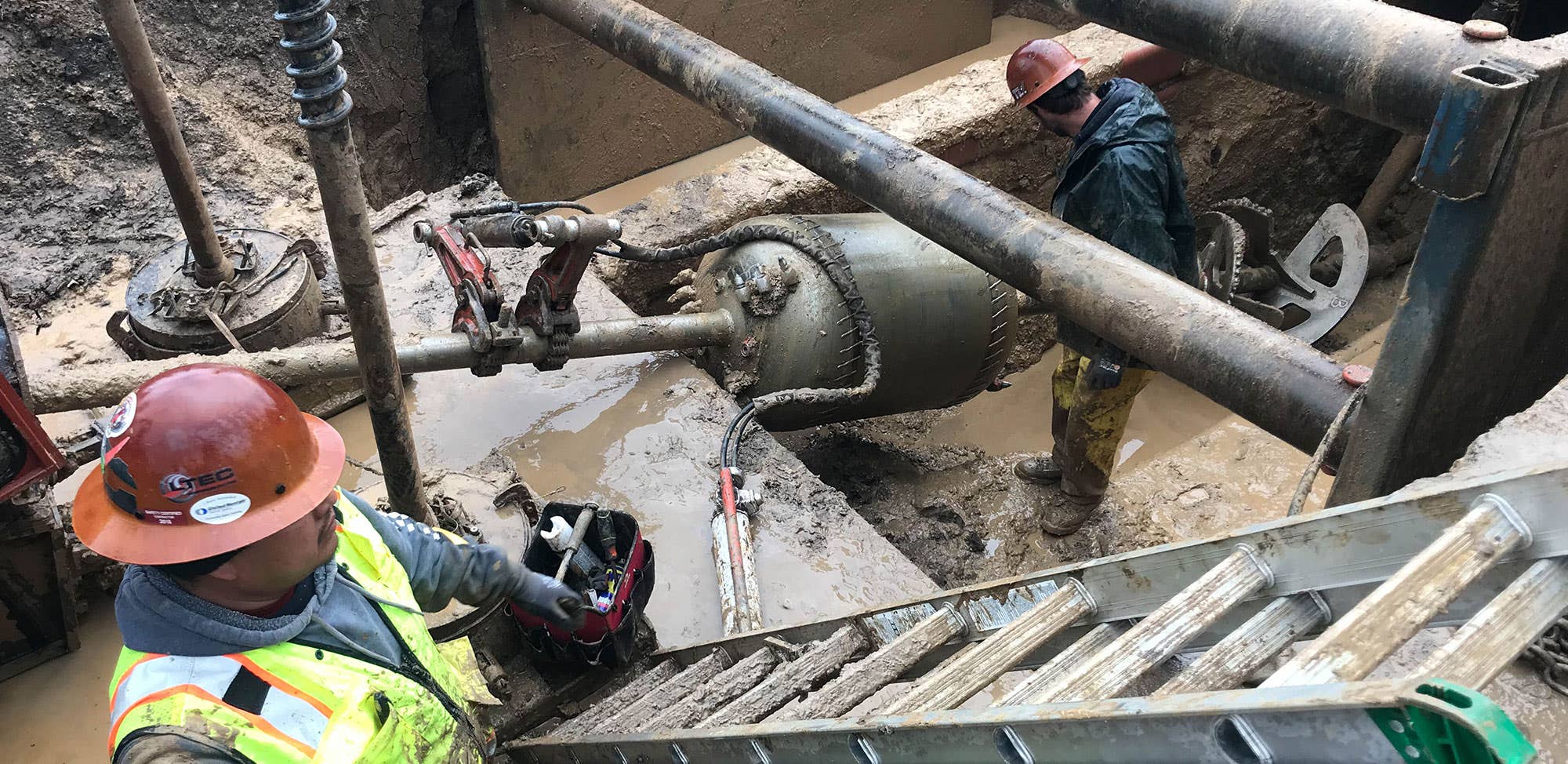 This blog is an abbreviated version of our more extensive & comprehensive 8-page Case Study that is free to download.
On a rainy week in San Mateo, California, LT Directional was up against some mighty odds. Not only was Mother Nature on their tails with some significant rains threatening the productivity of the job, but they also were in a metropolitan area that put them up against public transportation railway on the surface, as well as the risk and hazards that come with drilling next to that–but they also were battling an incredibly complex maze of existing underground utilities under the surface.
With some major high-tech companies headquartered in neighboring streets, such as Survey Monkey, Sony Interactive, and GoPro, they had a lot to lose if they inadvertently hit some existing underground power or communication utility lines along the bore path. The crew's safety was paramount from minute one as they arrived on the scene at 6 a.m., ready for the safety briefing. It was made clear that the weather would not be favorable or sunny anytime before sundown, so with several hundred feet to bore, it would take full alertness from every crew member, from rig operator to mud specialist.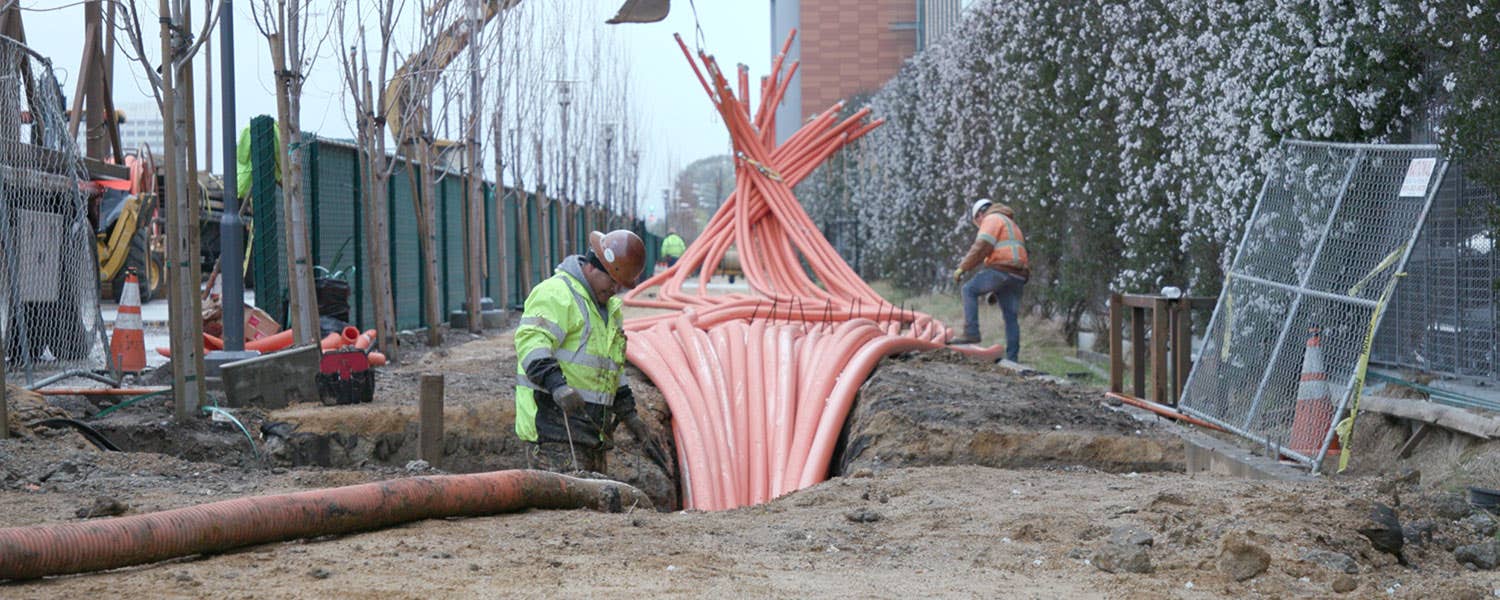 The job was to install 54 x 4-inch pipes over 500' that paralleled the San Mateo rail. This meant there were a few different factors to consider for the job. LT Directional, a Northern California-based contractor, tackled the daunting task in the heart of a very high-profile, busy city. The job's 54, 4-inch pipes needed to be installed in two parallel bores. So, each 500 ft. bore would hold 27 pipes.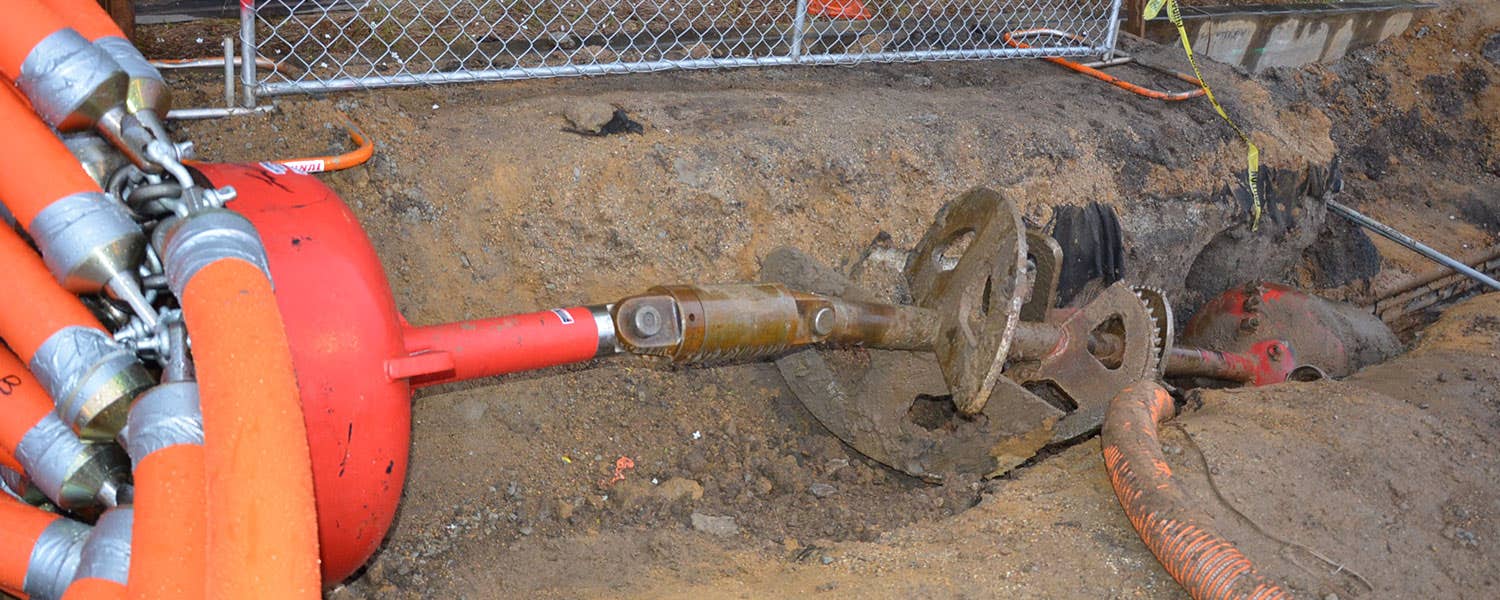 27 pipes don't go in one by one. They would need a large enough hole to ensure all 27 could safely be installed together without risking losing a single duct. 27 pipes would call for a 27-way multi-duct puller, a reamer, and a barrel stabilizer. The barrel would ensure the hole's wall pack remained strong and the hole open. Their calculations determined that the final hole size would need to be at least 32 inches in diameter.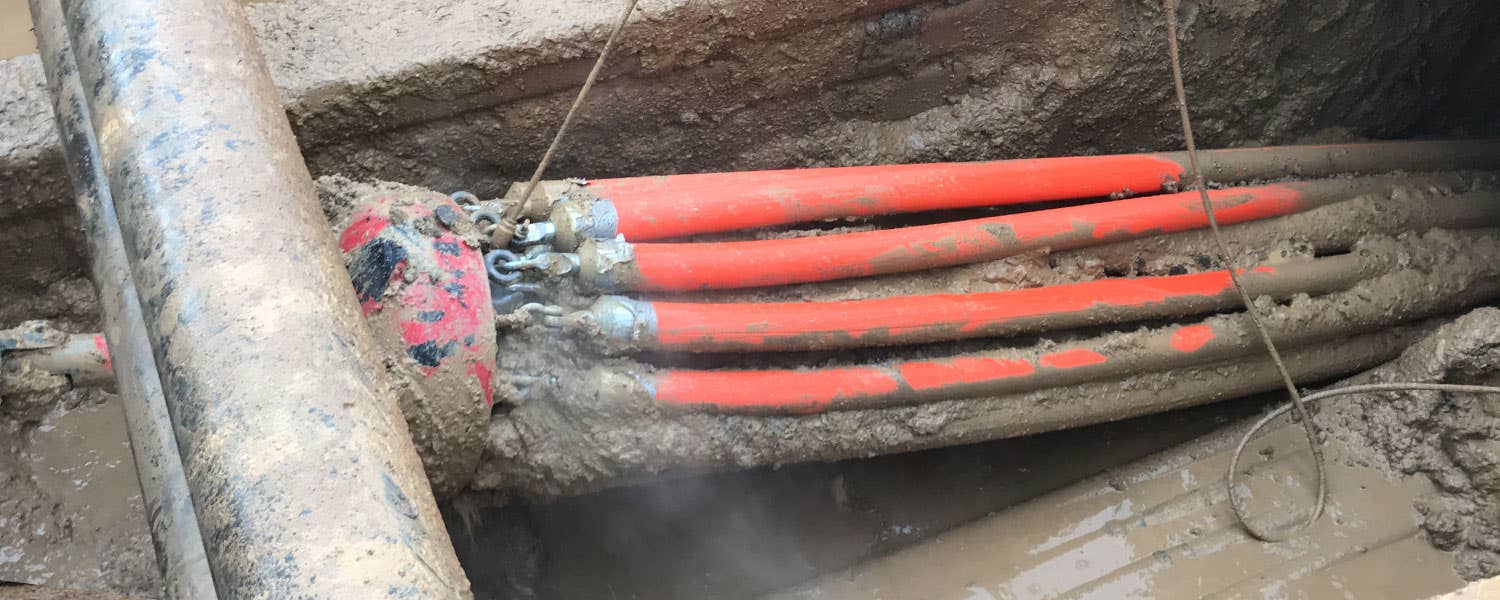 With a 32" hole, there is much room for gravity to take over, and the hole collapses. LT Directional worked with the Melfred Borzall local HDD specialist, to get the right mud mix for the rainy conditions. Still, they also decided to opt for a barrel stabilizer to ensure the wall pack's integrity stayed strong. They opted for the Deluxe Barrel Stabilizer, or "pig," from Melfred Borzall with added hardfacing, mudflow ports, and cutter teeth options. It proved a wise choice as they reamed and pre-reamed before pullback. It helped pack the hole and keep the reamer centered in the pre-reamed hole to avoid a misshapen hole that might have damaged the pipes.
Conclusion
This was a great example of careful planning, proper preparation, and investment in the right areas to ensure a successful job…even when Mother Nature isn't cooperating. Do you have a job or challenge that requires a custom solution to ensure productivity or find it? Melfred Borzall is up to the challenge, and we can work with you for success in production and efficiency. If you want a deeper dive into this case study, complete with more detailed descriptions & images in a full-color 8-page print-ready format, you can access that by entering your information below.
Melfred Borzall has been a founding member of the HDD industry and an innovative manufacturer since its development almost 80 years ago. We continue to support drillers through education and the high-quality standards in all the tooling we offer.