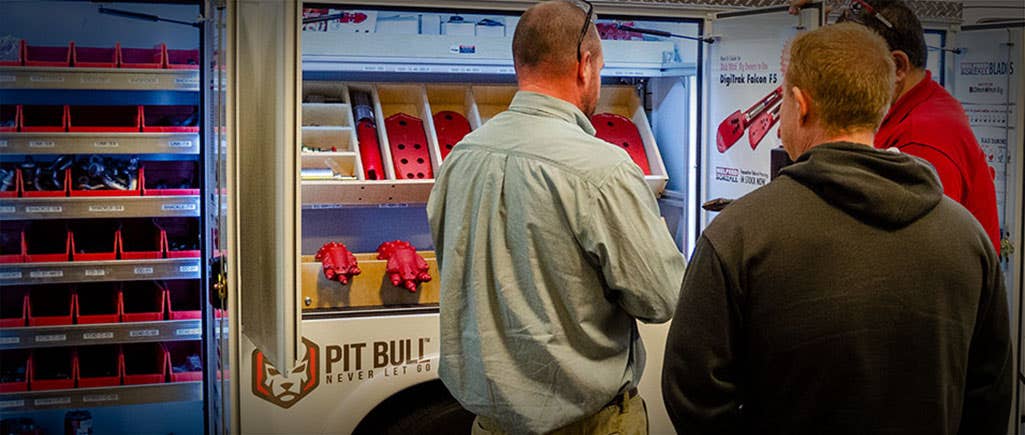 Just because you use Ditch Witch® or Vermeer® directional drills doesn't mean you'll be forced into using their parts. Original equipment manufacturers (OEMs) are great at producing the standard equipment for the HDD industry, but are they the best choice for your ongoing HDD tooling needs? The answer might surprise you.
Freedom to choose
Many HDD drillers mistakenly believe that because they've got a Vermeer or Ditch Witch drill, they need Vermeer or Ditch Witch tooling—and OEM distributors aren't going out of their way to discourage that idea. Makes sense for the OEM business model, but it's not necessarily the best choice for drillers. In many cases, using third-party equipment won't void your warranty, provided the tools are tested and proven by reputable aftermarket HDD tooling manufacturers.
Versatility for multiple rigs
Every OEM dealer is focused on their particular brand. They're experts in their own line but can't provide much help when it comes to tools for other rigs. Meanwhile, aftermarket HDD tooling suppliers are set up to accommodate any rig brand. Aftermarket HDD tool manufacturers can produce accessories that help drillers standardize tooling with the same threads or bolt-pattern across same-power rigs from any OEM. This is a huge time and money saver if you need to share tools between multiple rigs or borrow a backreamer from a buddy. At Melfred Borzall, our FastAdapt program can produce and ship custom adapters same-day. We also supply custom sub-savers and quick-disconnects that enable crossover from one rig set-up to another.
Laser focus and expertise
OEMs have a huge dealer network and massive product lines that expand beyond HDD. It's hard for them to educate drillers on every product they carry. Aftermarket HDD tooling distributors have one focus:  HDD tools and HDD tools only. HDD specialists are not bogged down trying to provide support for trenchers, excavators, and all the other types of ground moving equipment. As experts on the HDD industry and product line, aftermarket HDD tooling manufacturers and distributors have the ability to hone their focus on the complexities that are unique to HDD.
Easy ordering
If you're tired of keeping track of different catalogs, part numbers and distributor contacts, working with an aftermarket HDD tooling manufacturer can save you the hassle. Because they make parts for every rig brand, you can save time by working with a single tooling distributor. This releases you from the feeling of being locked into one supplier. If you were previously a Ditch Witch driller and you want to switch to Vermeer directional drills, your aftermarket supplier can provide you with tooling for both and answer questions on the brand you are less familiar with.
Design advancements & customization
HDD tooling manufacturers focus all of their engineering expertise on tools, not the other technologies that are part of the HDD process. Design advancements are based on real feedback from drillers and problems witnessed in the field, not theoretical issues that are only explored in a lab. OEMs are set up for mass production, not for customization. Custom jobs have longer lead times or high prices at an OEM—that is, if they can even be done at all.  Aftermarket HDD tooling experts are set up to work with you on your own design ideas or to adapt their products to support your specific job.  At our plant, our engineers get on the phone with drillers directly and can usually draft a design and produce a quote in a few short hours. To get the benefit of aftermarket HDD tooling, you must overcome the mentality that once you buy a drill rig, your tools must "match."  Nothing could be further from the truth. You don't buy your truck from Ford and feel compelled to return to a Ford dealership for tires, so there's no need to do it with your HDD tools. For questions about which tooling will work best for your job, contact your Melfred Borzall distributor today.